PARIS ORLY AIRPORT (ORY) INFORMATION
Origin
Airline
Flight no.
Scheduled
Est./Actual
Status
No flight arrivals were found at Paris Orly Airport.
Destination
Airline
Flight no.
Scheduled
Est./Actual
Status
No flight departures were found at Paris Orly Airport.
Car Hire at Paris Orly Airport
UNBEATABLE VALUE CAR RENTAL
Free Amendments | Free Cancellations | No Card Fees




Orly Paris Airport - All Information on Orly Paris Airport (ORY) Paris Orly Airport
Orly Sud 103, 94396 Orly Aérogare, France
phone +33 892 56 39 50
phone+33 892 56 39 50 (Lost + Found)
Facts and History about Paris Orly Airport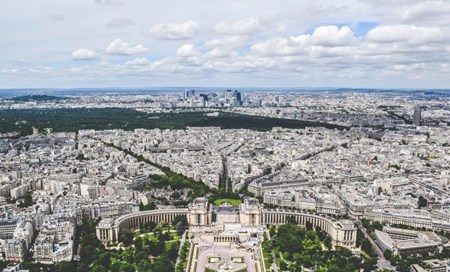 Paris Orly Airport (IATA code: ORY) is located some 15 km from central Paris and linked via the A106 route and RER Line B train to the city. Within 5 km there are airport hotels, all of them accessible via (often free of charge) shuttles. First built back in the 1930's, Orly's airport today sees around 33 million passengers annually, with some 229,000 aircraft movements during that time.
Orly Airport lies at an elevated position of 89 meters (291 ft) above sea level, at coordinates 48°43'24"N and 02°22'46"E. There are four terminals: Orly 1-2-3 and Orly 4, all of them are linked by bus and rail to the city and to each other. Located in the departments of Essonne and Val-de-Marne, ORY is owned and operated by Group ADP and a hub for Air France.
Arrivals, Departures and Airlines at Orly Paris Airport
Destinations available include Moscow, Madrid, Berlin, Miami and Limoges, Quimper, Geneva and Naples. New York and Mauritius are also served regularly.
Originally called Orly West and South, terminals 1, 2, 3 and 4 now all operate as arrivals and departure zones.
From Orly 1,2 and 3 passengers can fly with Air Corsica, Air Europa, Air France, Air Malta, British Airways, CityJet, EasyJet, FlyBe, Hop!, Iberia, Jet Airfly, Open Skies, TAP, Twinjet and Vueling.
From Terminal 4 passengers can fly with Air Algérie, Air Berlin, Corsain International, Cubana, Iran Air, Norwegian, Pegasus Airlines, Royal Air Maroc, SATA International, Transaero, Transavia and Tunisair, among others.
Facilities and Services at Paris Orly Airport
Car parks are within a short distance of the terminals and several more are located close to the airport, operated by private companies. At the airport parking is free for the first ten minutes to allow for pick-up and drop-off of passengers. Long-term parking starts at around 49.00 euros for 8 days, short-term parking at ORY costs 2.00 euros for 15 minute periods after the initial free ten minutes.
All four terminals offer full facilities and services. At Terminal 4 for example passengers will find mobility assistance, a work area, free WiFi, currency exchange, VAT refund desk and cash dispensers, a baby changing area, post office, Passenger Information Point, First Aid and Pharmacy, Lost Property, restrooms, children's play area, re-charging points for mobile devices and a reading lounge. All terminals also offer shopping, dining and refreshments.
Ground Transportation at Orly Paris Airport
Orly Bus and Le Bus Direct Lines 1 and 3 offer regular bus services to central Paris and to Paris Charles de Gaulle Airport. Flixbus connects ORY with other French cities. Orly Bus takes between 25 and 35 minutes to reach central Paris and runs every 8 to 15 minutes. Ticket prices start at 9.50 euros (www.ratp.fr ).
Car rental companies serving Orly Airport include Avis, Budget, Enterprise, Europcar, Hertz and Sixt: counters of major car rental companies are at Terminal 1, Level 0, near exit 10a.
Taxi ranks are at exits to baggage reclaim areas in Arrivals. At Terminals 1 and 2 passengers should use exit 14a. At Terminal 4 it's exit 48a.
Hotels near Orly Paris Airport
There are a number of hotels to suit all budgets and requirements at or near Orly Paris Airport.
Parking at Orly Paris Airport
See options for parking services at Orly Paris Airport.
Additional Services and Amenities at Orly Paris Airport
At Orly Paris Airport you will find the usual array of bars and restaurants, airport lounges and shops.
Things to do in Orly Paris
There are a number of activities to suit all ages and interests in the region - see a selection of tourist activities in Orly Paris, France.
Services at Paris Orly Airport
Useful Information about Paris Orly Airport