Taxi Transfers To and From Paris Orly Airport
Find Unbeatable Value Taxi Transfers


Paris Orly Airport Taxis - Fares, Distances and Where to Find Them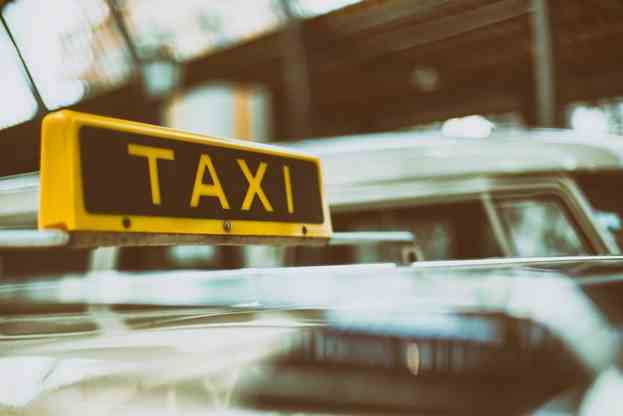 Taxis from Paris Orly Airport take 30 minutes to arrive in central Paris. There are two types of taxis: Paris Only and Suburban services.
Only official taxis are permitted to pick up from outside terminals. At taxi ranks you should only take vehicles with lit-up TAXI signs on their roofs – unfortunately, there are always a few cheats operating in airports. Inside ORY terminals there are places where you can book taxis, if there are none waiting. Staff at Passenger Information Points will direct you.
Ranks at Paris Orly Airport are located near the exits of the Baggage Reclaim areas on the Arrivals levels. At Terminals 1-2-3 this would be exit 14a, at Terminal 4, taxi customers should use exit 48a.
Paris Only taxis handle the departments of Hauts-de-Seine, Seine-Saint-Denis and Val-de-Marne. Suburban taxis serve the departments of Essonne, Val-d'Oise, Yvelines and Seine-et-Marne.
Fares to central Paris locations are usually fixed. If you travel to the left bank of the Seine River (Rive Gauche) a trip should cost around 30.00 euros. Travelling to the right bank of the River Seine (Rive Droit) costs around 35.00 euros.
RER Line B trains serve Gare du Nord train station from ORY, but if you need to take a taxi, the trip costs around 42.00 euros and takes ca 36 to 40 minutes. A taxi to Saint-Denis takes around 38 to 40 minutes and costs ca 57.00 euros. Travelling to the Champs-Élysées costs around 40.00 euros and takes just 30 minutes.
Here is a selection of official taxi companies servicing Paris Orly Airport to city center and suburban routes:
ABC Taxis +33(0) 1 43 83 64 00
Alpha Taxis Reservation +33 (0) 1 45 85 85 85
Air Cab Paris, +33 (0) 1 84 60 7400
G7 Taxis +33 (0) 1 47 39 47 39 or +33 (0) 1 41 27 66 99
At night the fares you see displayed on the taxicab meter rise by ca 15% from 07.00 pm onwards until 07.00 am, also on Sundays and Bank Holidays.
Shared Taxi Rides
Supershuttle offers shared rides into Paris from just 12.40 euros per person. All departments of Paris, from the 1st to the 20th, are served, but not suburbs. When arriving at ORY, simply call +33 1 41 47 13 00 (free phone) for instructions where to meet your driver.
In central Paris you can meet Supershuttles at most train stations, including Gare d'Austerlitz (exit Quai Austerlitz, near platforms 12 and 13), at Gare de Bercy (exit facing platform U), Gare de l'Est (exit Rue Alsace, next to platforms 3 and 4) and Gare du Lyon (exit Louis Armand, next to platforms J and K facing Hotel Mercure). From Gare du Nord Supershuttle leaves from the main exit. Passengers should wait outside McDonalds restaurant. Prices are fixed during online reservations. Drivers meet you at selected locations with a sign showing your name.
Taxi fares to & from Paris Orly Airport (ORY)
Taxi Transfer Customer Reviews
Available Transfer Options