Train Transfers To and From Paris Orly Airport



Paris Orly International Airport Train Transfers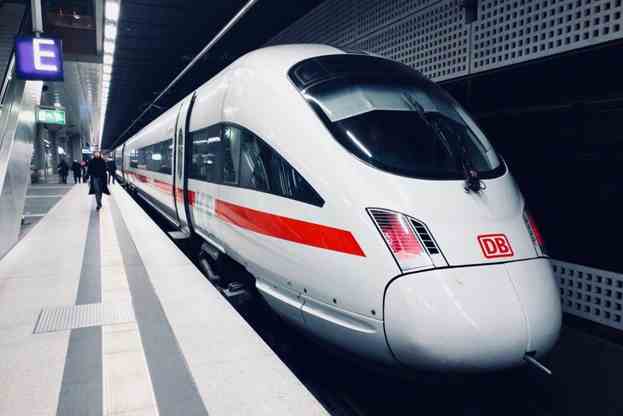 Trains of the RER Lines B and C do not stop directly at Paris Orly Airport, but are linked to nearby train stations via bus and Metro services.
RER B Line runs via Antony train station to connect with the Paris Metro. Orlyval automated light metro trains stops at Antony train station, Terminals 1 and 2 (entrance 14, Arrivals Levels) and Terminal 4 (entrance 48). Between terminals 1, 2, 3 and 4 the line is free to use. It takes 25 minutes to reach central Paris from Antony station, with trains operating daily every 4 to 7 minutes, from 6.00 am to 11.35 pm. Between terminals and to Antony train station Orlyval takes just 6- 8 minutes.
If you travel via Orlyval and RER Bline your ticket will cost 9.30 euros per person. Buying 'Un Carnet', or ten tickets rather than an individual ticket, reduces the price per ticket. Kids aged 0 to 4 go free, children aged 4 to 10 pay just 50%. There's free WiFi on board (please see www.orlyval.com for full details of travel times and prices).
RER B line runs from north to south, connecting not just to central Paris, Gare du Nord mainline train station, but also to Paris Charles de Gaulle Airport.
RER Line C runs from Pont de Rungis train station into central Paris. 'Navette Go C Paris' shuttles link Orly Airport with Pont de Rungis, leaving from Terminals 1 and 2 (Gate 15, stop 7) and from Terminal 4 (Gate 47, stop 5). Shuttles/connecting trains run every 15 minutes. A single ticket costs from 6.35 euros per person.
RER C line runs from west to south, linking Orly Airport and central Paris only via Pont de Rungis station and the 'Go C Paris' shuttles. Shuttles take 8 to 10 minutes to the train station, from there it takes another 30 minutes to reach central Paris.
Mainline Train Stations in Paris
Gare d'Austerlitz
Gare de Bercy
Gare de l'Est
Gare de Lyon
Gare Montparnasse
Gare du Nord
Gare Saint Lazare
For information on how best to get around the larger Paris region, please visit SNCF's website, they are the mainline train operator in France, https://www.sncf.com/en/passenger-offer/travel-by-train/transilien/getting-around-the-Paris-region.
Which Train services/routes have stops at Paris Orly Airport?