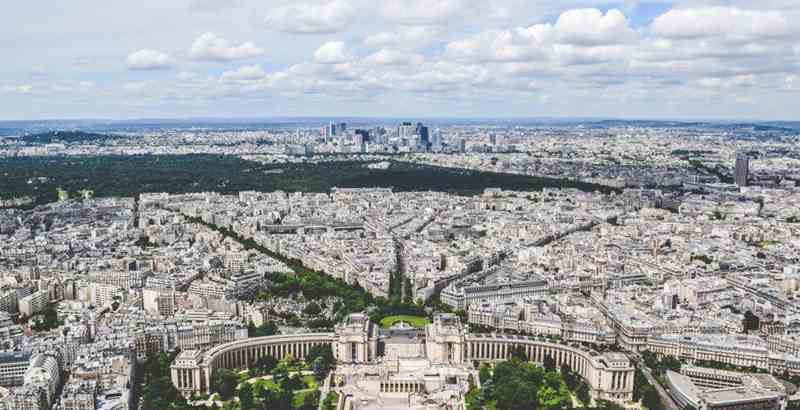 Paris Orly Tourist Attractions
Paris has much to offer to families, single travelers and couples on a romantic city break. Here are a few tips on what to do and see when visiting the City of Light:
Mickey, Goofy, Donald Duck and co are waiting at the edge of the city for kids of all ages! If you're landing at Orly, there are two options, either take a shared Supershuttle (https://en.supershuttle.fr) or take the Magical Shuttle (www.magicalshuttle.co.uk).
More than 6 million Frenchmen and women are buried in tunnels under Paris. Kids over 10 years will love it! You enter at Avenue du Colonel Henri Rol-Tanguy. Stretching hundreds of kilometers some 65 ft below Parisian streets, the underground cemetery has a limited capacity of 200 visitors, so be prepared to queue.
Paris Opera opened originally in June 1669 and has been France's premier opera and ballet home ever since. The building standing in the center of Paris today was inaugurated in 1875 and designed by Charles Garnier, which is why it's now called Opera Garnier. Main entrance is at
at the corner of Scribe and Auber streets.
Paris Saint Germain Parc des Princes Studio
Take a tour of this most French of France's sporting venues where, until the opening of the Stade de France in 1998, football and rugby matches took place. You'll need to bring ID to get in – the official tour includes a visit to the trophy room! Entrance is at 24 Rue du Commandant Guilbaud.
Inaugurated in 1977, Centre Pompidou is home to a fabulous library, museum, art collection and acoustics research centre. Works of art include masterpieces by Henri Matisse, George Braque, Pablo Picasso, Vassily Kandinsky and Jean Dubuffet. Entrance is currently at the corner of Rue Beaubourg/Rue Saint-Merri due to building works.
Paris Visite or Museum Pass is well worth getting, as it allows discounted admission to more than 60 museums and tourist attractions and offers also free travel in zones 1 to 3 on buses, Metro trains, trams, SNCF and RER trains. Discounted visits include Louvre Museum and Versaille, Arc de Triomphe and Centre Pompidou.
Other attractions:
Moulin Rouge; where some 100 artists dance and sing in a parade of 1,000 flamboyant costumes. Open since 1889, Moulin Rouge has staged the likes of Colette, Mistinguett, Jean Gabin and Edith Piaf. Located at 82 Boulevard de Clichy.
Aquarium de Paris; is home to 43 ponds with over 10,000 sea creatures, including 30 sharks. Open from 10.00 am to 7.00 pm daily at Trocadéro Gardens, 5 Avenue Albert de Mun. Nearest Metro stations are Léna (Line 9) and Trocadéro (Line 6 and 9).
Grand Rex Cinema Studio Tour; Inaugurated on 8th December 1932, the Grand Rex was once Europe's largest cinema with 3,000 seats. It's Art Deco tower rises 35 meters above ground and is part of a behind-the-scenes tour. This is the home of French cinema. Suitable for kids aged 5 years and older.
UNBEATABLE VALUE CAR RENTAL

FREE
Amendments,
FREE
Cancellations,
NO
card fees!

airport_shuttle Need Airport Transfers?
Useful Information about Paris Orly Airport