Bus Transfers To and From Paris Orly Airport



Buses from Paris Orly Airport with Bus Routes and Times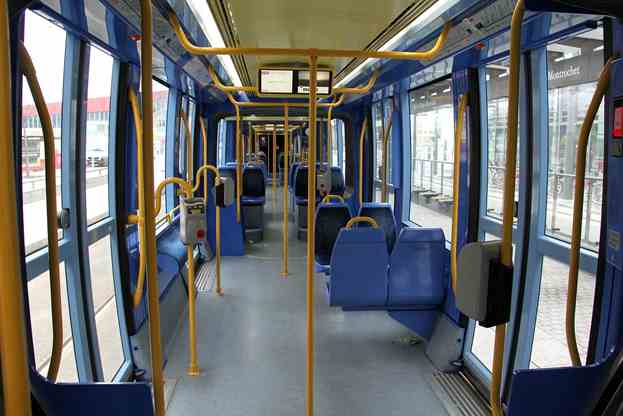 OrlyBus
Tickets start from 9.50 euros per person. OrlyBus runs every 8 to 15 minutes, starting from Place Derfert-Rochereau 75014 Paris. The first OrlyBus of the day leaves at 6.00 am, the last service leaves central Paris at 00.30 am.
From Orly Airport the first service leaves at 5.35 am, the last service runs at midnight. The service runs daily. Travel time is 25 to 30 minutes. You can buy the ticket from the conductor on board buses or at automated ticket machines at bus stations at the airport. Staff at the Passenger Information Points in the terminals will be happy to assist.
Bus Line 183 runs between Porte de Choisy Metro station and Paris Orly Airport. Porte de Choisy is the stop for Metro Line 7. Journey time is 40 minutes, and buses run daily from the Airport from 5.35 am onwards until 11.54 pm. The service is available every 15 to 40 minutes. From Paris Bus Line 183 starts at 6.00 am, services running until 00.20 am. Bus tickets can be bought from machines at stations. If you buy a pack of ten tickets, the price for this journey comes down to just 2.00 euros.
Les Bus Direct Lines 1 and 3
Lines 1 and 3 both pick up from Orly 1-2-3 at exit D and from Orly Terminal 4 from exit L. The Line 1 service runs between the airport and Paris Étoile and Champs-Élysées only. Tickets are 12.00 euros per person for a single journey. The first service of the day leaves from Paris Étoile/Champs-Élysées at 5.00 am, the final service runs at 10.40 pm. From Paris Orly Airport the first Line 1 Le Bus Direct service begins at 6.00 am, the final bus runs at 11.40 pm.
Line 3 serves the route Paris Orly Airport to Paris Charles de Gaulle Airport. Single tickets cost 22.00 euros per person.
Magical Shuttle to Disneyland Paris
Red Magical Shuttles leave the bus station of Orly Terminals 1, 2 and 3 daily from Gate 15, platform 15. Shuttles take 90 minutes and run every 40 minutes. At Orly Terminal 4 they leave from Gate 48a on platform 3. Adult tickets cost 23.00 euros one way, children 3 to 12 pay 10.00 euros. Babies and toddlers up to age 2 go free.
Morning departures from Terminal 4: 9.00 am, 9.40 am, 10.50 am and 11.50 am.
Morning departures from Terminals 1-2-3: 9.10 am, 9.50 am, 11.00 am and at noon.
Afternoon departures from Terminal 4: 12.50 pm, 13.50 pm, 14.50 pm, 15.50 pm, 16.50 pm, 17.50 pm and 19.00 pm
Afternoon departures from Terminals 1-2-3: hourly from 13.00 pm until 19.10 pm.
For more information about the bright red Magical Shuttle, please see https://magicalshuttle.co.uk.
Alternatively, there are shared shuttles from Supershuttle that offer trips from 28.00 euros per person.
Flixbus
For long-distance coaches to other French cities there are Flixbus connections from ORY, https://global.flixbus.com.
Which Bus services/routes have stops at Paris Orly Airport?